Travel
Kaohsiung International Airport has flights to and from many other international destinations in China and other parts of Asia. Of course, it is also easy to transfer to other flights at major international airports like those in Hong Kong, Tokyo, Seoul, Shanghai, Beijing, Kuala Lumpur, Bangkok, Taipei, etc.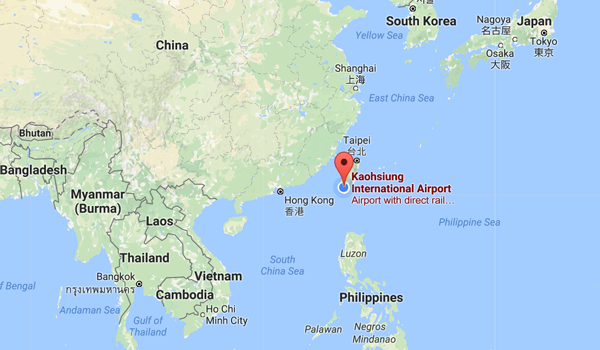 Please also see these websites:
Visas
Many countries' citizens can get Visa-Exempt permission or Landing Visas to enter Taiwan. However, in some cases Taiwan visas may be needed by conference participants coming from overseas. Therefore those coming from overseas should check with their local Taiwan consulate or a travel agent who deals with Taiwan. In addition, the local conference committee will apply for the necessary permits needed by citizens of Mainland China in order to enter Taiwan. This committee will try to make the process as efficient and convenient as possible.
For current updated information about Visa-Exempt cases, Landing Visas and other Visa issues, please also see these websites:
Invitation letter
The Conference Local Organizing Committee will provide a Letter of Invitation signed by National Kaohsiung Normal University if requested. If you require such a letter, please register for the conference first and then send your request and a copy of the photograph page of your passport to: conference@apnme.org no later than Januray 31, 2018
Trip Advice
The average temperature in April in Kaohsiung is normally around 24 to 27 degrees Celsius. Participants are advised to check the prevailing Short Term Forecast shortly before their departure and prepare accordingly.
In Taiwan, the power sockets used are of Type A or Type B as in the following pictures. The standard voltage is 110 V and the standard frequency is 60 Hz. Please check to see if you need a power plug adapter or voltage converter for the power sockets (outlets) used in Taiwan.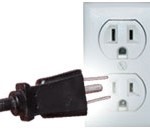 Travel insurance
Participants are advised to make their own arrangements for travel and health insurance with their local insurance agency, and also with regard to any necessary medication.

Participants are advised to take good care of their possessions at all times during the conference and while traveling; neither the conference nor any related organizations or persons can accept responsibility for lost or stolen articles.
Currency Exchange
The Taiwanese Dollar (TWD) is the commonly-used currency in Taiwan. Money exchange services are provided at the reception desk in the hotel, but here you can only get USD (United States Dollar), EUR (Euros), Chinese Yuan (CNY, Renminbi), Japanese Yen (JPY) and Hong Kong Dollar (HKD). Some banks in Kaoshiung and other cities in Taiwan may have other currencies—especially the Bank of Taiwan. Of course, paying with a credit card (most likely VISA, Master or JCB) is also convenient in Taiwan.